Asbestos Surveys & Hazardous Materials Specialists
Surveys & Inspections throughout the UK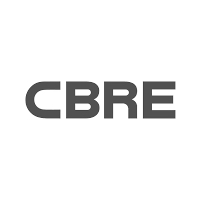 We have used EnviroHive over the last 8 years. We have found them to be highly professional, thorough, helpful, quick to respond and adaptable.
Daniel Taylor, Director, CBRE Ltd.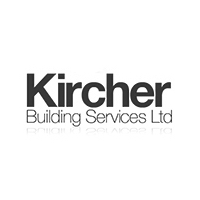 EnviroHive provided a very professional, efficient service. Highly recommended.
Arthur Turner, JR Kircher Building Services Ltd.
Asbestos Surveys & Hazardous Material Reports
EnviroHive Ltd provide high-quality Asbestos surveys, Lead paint surveys-XRF, Anthrax Surveys & Testing, Waste & Tiber Testing – XRF including management and consultancy. From our head offices in Heckfield, Hampshire, Central London & Twickenham in West London we advise private and public sector clients on all aspects of asbestos within residential, commercial & industrial property.
We provide several different types of service, ranging from simple testing of suspect materials to asbestos management surveys and asbestos refurbishment & demolition surveys. All our services are carried out by asbestos surveyors qualified from the BOHS British Occupational Hygiene Society, an organisation of which we are affiliate members. Collectively the EnviroHive team have a lifetime of experience in providing asbestos advice within the UK and Europe.
Asbestos Surveys
All our surveys conform to the recognised standard and requirements issued by the HSE document HSG264 and the Control of Asbestos Regulations 2012. It is now a legal requirement to manage asbestos-containing materials within all commercial properties in the UK (some domestic properties are also included such as communal areas to flats). All our reports are easy to follow and will highlight all locations of asbestos within a given building, together with important details such as asbestos type, location, extent and condition. The asbestos survey report will contain all our findings and recommendations within one document, with laboratory results of all materials tested and an asbestos register for the property. Once the report has been issued should you require the asbestos surveyor can either meet with you onsite to go through the findings in detail or by telephone giving further details and explanations into what materials have been identified. 
Asbestos surveys are now common practice for home buyers, leaseholders or freeholders buying, selling or occupying property, with solicitors of both parties requesting an asbestos inspection of the property at an early stage prior to exchange/completion. Whether your requirements are for an asbestos survey of a single property or a portfolio or simply just the testing of a suspect material we can assist you however large or small the issue maybe. Our office locations allow us to cover London & the South-East including the home counties and all major towns and cities within these catchments, Hampshire, Berkshire, Surrey, Sussex, Kent, Buckinghamshire & Hertfordshire.
Our Approach
At EnviroHive, we specialise in helping businesses manage the risks associated with asbestos. Asbestos is a dangerous material that can cause serious health problems, including lung cancer and mesothelioma, when it is not documented or managed correctly. It's essential for businesses to have effective asbestos management strategies in place to protect their employees, customers, and the environment.
Our team of asbestos surveying and management experts have years of experience working with businesses across a variety of industries. We offer a range of services to help businesses identify, manage, and control the risks associated with asbestos, including asbestos surveys, asbestos management plans, and asbestos removal project management.
One of the key pillars of our approach is compliance. We understand that complying with The Control of Asbestos Regulations 2012 can be complex and confusing, which is why we work closely with our clients to ensure that they are meeting all of their legal obligations. We assist our clients in staying up-to-date on the latest asbestos regulations and guidelines, and we provide our clients with the information and tools they need to maintain compliance and ensure the safety of those they have a duty of care to.
At EnviroHive, we also understand the importance of communication and education when it comes to asbestos management. We believe that by educating our clients on the risks associated with asbestos and providing them with the tools and resources they need to manage those risks, we can help them create safer and healthier work environments. We offer a range of asbestos services to assist our clients no matter where they are in their duty to manage or their project lifecycle.
Whether you're looking to conduct an asbestos survey, develop an asbestos management plan, or ensure compliance with the asbestos regulations, EnviroHive has the expertise and resources to help you meet your liabilities. Contact us today to learn more about how we can help you manage the risks associated with asbestos and create a safer work environment for your employees and customers.
Asbestos Surveys
We undertake asbestos surveys as directed by UK legislation. We provide Management Asbestos Surveys & Refurbishment/Demolition Asbestos Surveys for all residential properties, commercial properties & industrial properties.
Lead Paint Surveys
Lead paint surveys & analysis are crucially important for those involved in refurbishment or renovation, particularly in period properties or listed buildings which have been neglected or have remained unchanged for some time.
Case studies
Asbestos Testing
Asbestos testing should form part of every asbestos inspection, whatever the property type. All suspect materials are sampled by the asbestos surveyor carrying out the survey, which are then analysed using microscopy techniques at a UKAS accredited laboratory. Single asbestos test results are usually available within 48hrs with a certificate of analysis detailing the asbestos type(s) present within the asbestos material.